San Jose, California, Attorneys Creating and Negotiating Contracts for Business and Real Estate Clients
Come to our firm with the confidence that we can help resolve your legal problem efficiently and affordable. If you need help with a business or real estate matter, please contact our San Jose contract lawyers now at (408) 298-6611.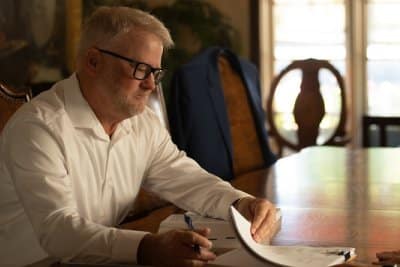 Contract law can involve either the writing of contracts (transactional law) or the resolution of disputes (business disputes or business litigation). At the Shea & McIntyre, P.C. in San Jose, California, we practice both types of contract law. In the area of transactional law, we write contracts designed to document the parties agreement and to protect our client. When disputes arise, we aggressively represent our clients' interests to ensure a satisfactory result. Because our attorneys both draft contracts and litigate business disputes, we are able to provide insights in both areas not always found in lawyers who practice in one or the other area but not both.
Drafting and Negotiating Contracts
The transactional law practice at the Shea & McIntyre, P.C. can involve both the drafting and negotiation of contracts. Frequently, our clients have negotiated the terms of their agreement, and hire us to document the terms. On other occasions, our clients hire us to help them negotiate the actual deal terms. Whatever the scope of our engagement, we provide competent, practical advice to our clients to help them achieve their goals.
Resolving Contract Disputes
No matter how detailed a contract is and how carefully it was created, disputes can arise. Whether or not we have drafted a contract, we will work with our clients to help them resolve any disputes which arise under contracts they have entered. We routinely assist our clients in resolving disputes before they escalate into litigation.
When you consult with us regarding a contract dispute, we will review all pertinent documentation to understand your case, and we will help you devise a strategy to economically resolve your dispute.
Exploring Mediation, Arbitration or Litigation
Resolving a contract dispute quickly is the goal. However, if the business dispute cannot be promptly settled, we will move quickly to protect your rights. We have vast experience in the areas of mediation, arbitration and litigation, and we will actively protect your rights in any or all of those forums. Should your case proceed to a judgment, we can assist you with judgment enforcement services.
Contact our San Jose Contract Lawyers
For more information or to schedule an appointment with an experienced business attorney, please contact us.